Review of the Canon EF 17-40mm f/4L USM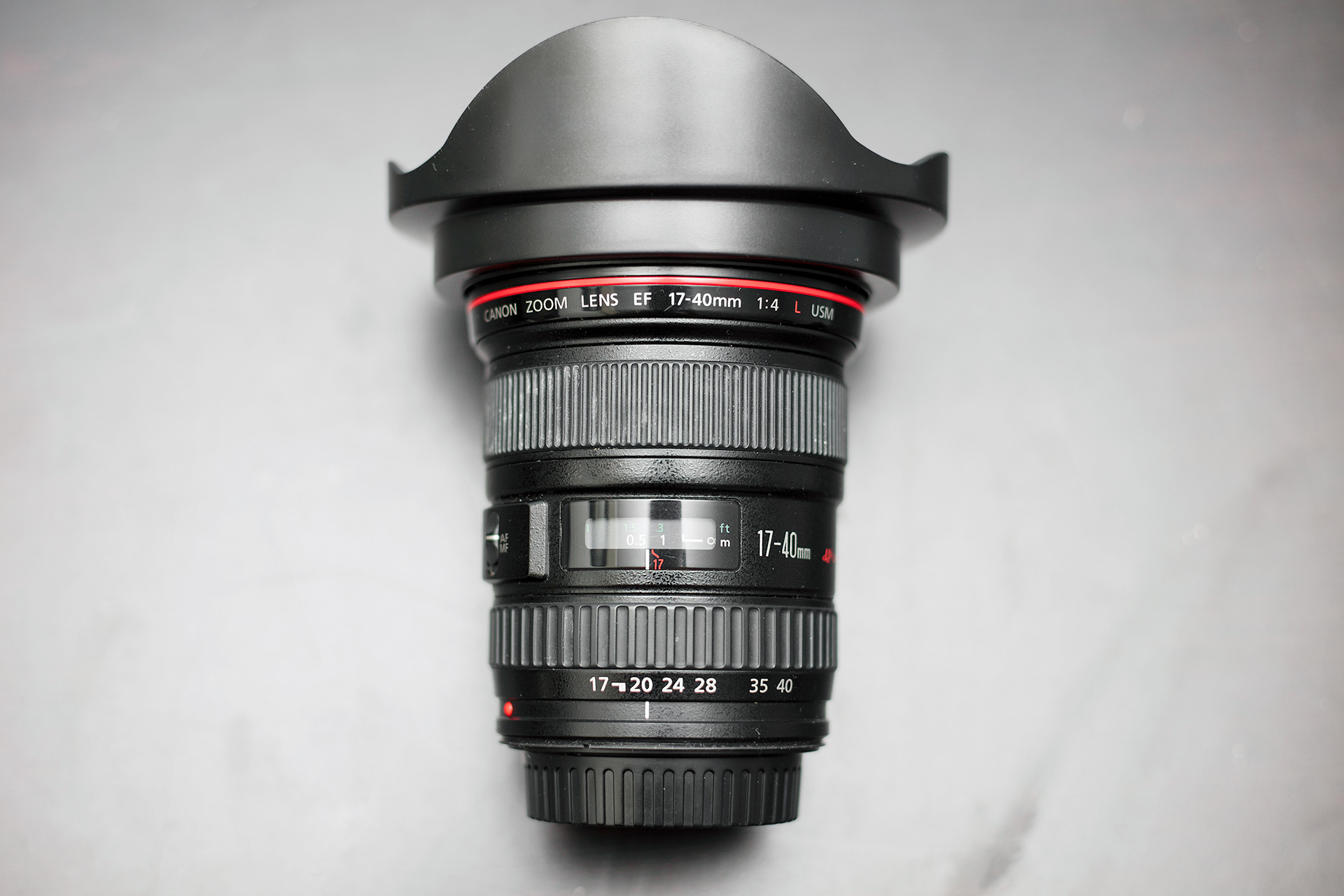 Canon 17-40mm f/4 L (77mm filters, 16.7 oz. /474 g, about $850). .
July 2017
Alternatives
Canon 16-35mm f/4 L IS (2014-today)
Canon 16-35mm f/2.8 L III(2016-today)
Canon 16-35mm f/2.8 L II (2007-2016)
Canon 16-35mm f/2.8 L (2001-2007)

Canon 17-35mm f/2.8 L (1995-2001)

Canon 20-35mm f/2.8 L 1989-1995)
Tokina 17-35mm f/4 (2011-today)
In this review I explain why I sold mine and purchased the Canon 16-35mm f/4 L IS.
Pros:
1.) Excellent optics.
2.) Consistent results
3.) Inexpensive
4.) Light weight.
5.) Well made.
6.) The largest zoom ratio of any ultrawide: 2.4 : 1 (40/17 = 2.4).
Cons:
1.) Unsharp corners
2.) Complex distortion 
Why I sold mine
This is an excellent performing lens but its aging design could not keep up for the challenging sensor of my Canon 5DS R. 50 megapixels is a lot for most lenses so it's hard to fault the 17-40 however, there are now newer additions to canon's line up of ultra-wide zooms, hence why I sold mine and upgraded to the 16-35 f/4. It has better sharpness in the center and especially in the corners when compared to the 17-40. If you are using a lower resolution camera than the 17-40 is a lens worth considering. 
Specs
      USM: Ultra-Sonic Motor: It focuses silently.
Maximum Aperture
f/4 at all focal lengths.
Optics
12 elements in 9 groups, including three aspherics and one of UD glass. UD glass is the same as Nikon's 
ED glass
, which helps reduce 
color fringing
.
Diaphragm
7 blades stopping down to f/22.
Filter Size
77mm, the pro standard. Plastic filter threads. There's also a gel holder on the rear.
Close Focus
11" (0.28m) from the image plane
Hood
EW-83E
Size
3.288" diameter x 3.801" extension from flange (83.5 x 96.56mm), measured.
Weight
16.705 oz. (473.6 g), measured, naked. 
Introduced
May 2003.
PERFORMANCE   
OVERALL
It's a great lens. For less money than many other lenses, it offers better performance.
FOCUSING
Fast USM, can't go wrong here
Autofocus Accuracy
Very accurate, few inconsistencies
Manual Focus
Not well damped, sorry videographers
BOKEH   
It's an f/4 wide angle zoom, so not much bokeh however it is smooth with 7 blades.
CONSTRUCTION QUALITY
It has a rubber gasket on the lens mount to keep crud out of your camera.
Exterior
Plastic.
Filter Threads
Plastic.
Switches
Plastic.
Mount
Metal.
Internals
Metal.
Made in
Japan.